Thru the Looking Glass Frames is a custom picture framing shop that is about framing should quietly enhance the art, not be the art. About any object is frame-able: photos, prints, artist originals, certificates, diplomas, plates, sports memorabilia like jerseys, bats, or balls. We listen to the customer's ideas and help them with the design process. The most important part of any frame design is always the satisfaction of the customer! A great design, and at a price within the customer budget is the goal for each framing order.
In addition to our custom framing, we also offer photo printing and restoration at reasonable prices. We can help you save an aging print or damaged image from a beloved family member without breaking the bank. We offer many products and services to our customers with a variety of options that will fit any budget. We carry pre-framed sports prints, ready-made frames in various sizes, and select framed art to decorate your home or office.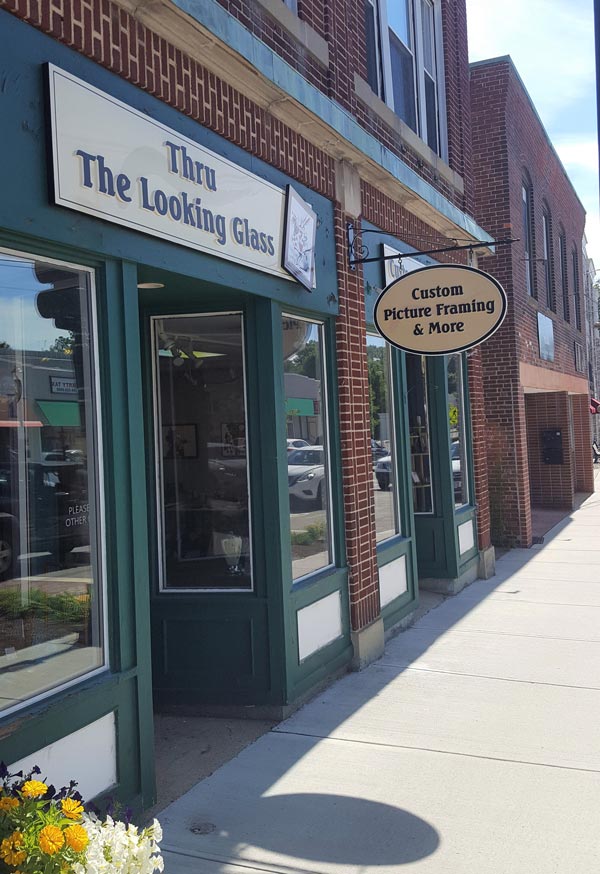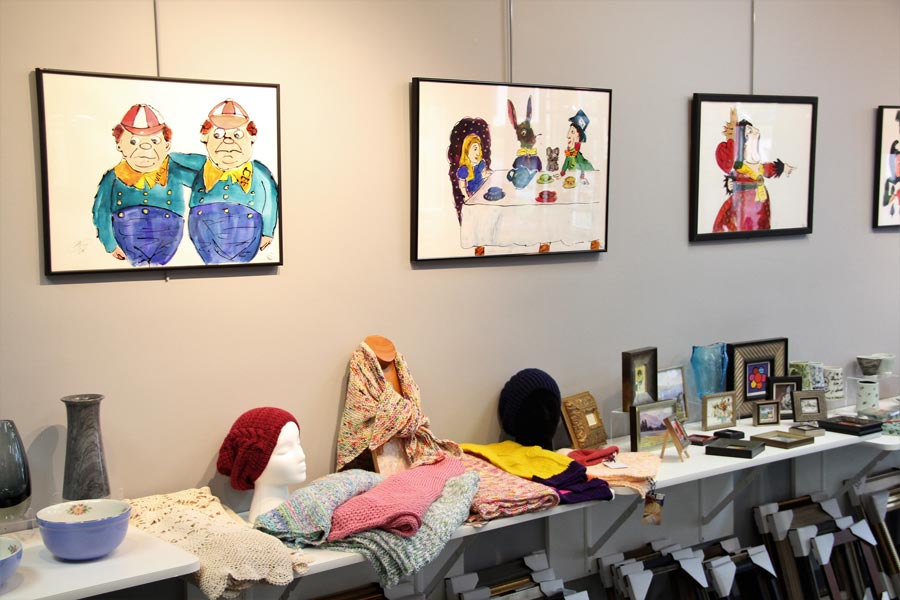 We love to partner with local artists and artisans, and that's reflected in the store as well. We feature custom art and ceramic work, handcrafts, stationery, and repurposed treasures that we just know you'll fall in love with, too!  Thru The Looking Glass Frames is more than Just a frame shop.
While we pride ourselves on our framing selections and custom services, we're a lot more than that. We carry a large assortment of handmade pottery, knitting, jewelry, art glass, carnival glass, and depression glass items. Hand painted coffee pots from the 20s and 30s can be repurposed as flower vases. You never what you might find. Our offerings continuously change as we acquire new items, so check back often to see what made its way into our store!